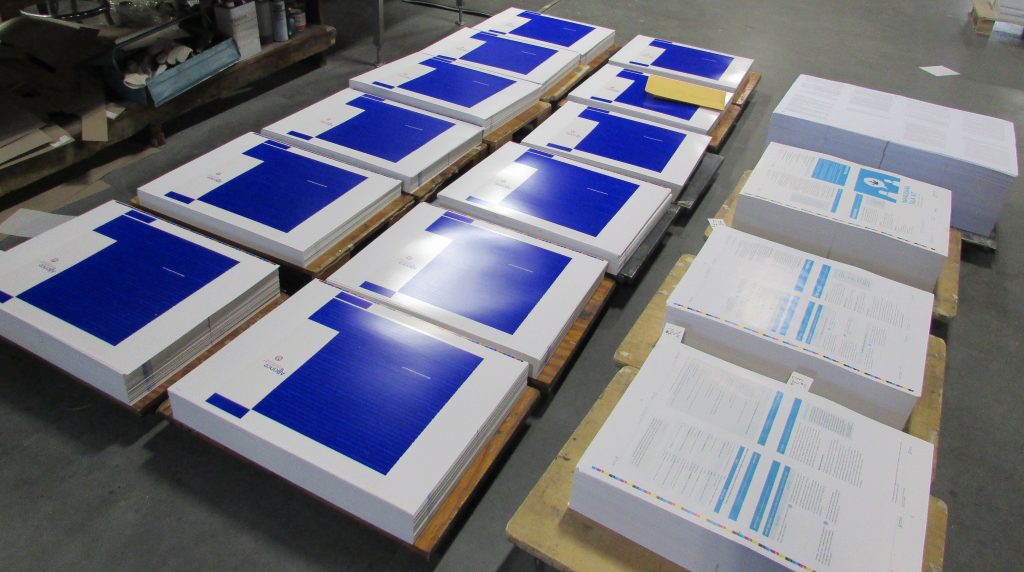 When you want to add a coating to protect your next beautiful print project, we are able to apply a variety of coatings:
• Gloss, dull or satin varnish for a thin coating to enhance the quality of the piece, minimize fingerprints and offer light scuff protection.
• Water based, aqueous coatings: Available in gloss and dull, these are thicker than varnish, offering a bit more protection – and they are your most environmentally-responsible option
• Gloss U/V coatings – more protection than varnish or aqueous – these coatings add a high level of vibrancy and shine to your piece
• Gloss, dull, and matte laminates in film thicknesses from 1.3- 10 mil. These offer the best protection from scuffing and are your best option for menus, ID card and any piece that will be used over and over.